Mercedes-Benz is well-known for creating some stunning pieces of automotive engineering, but one of the other things they excel at when they aren't involved in things such as Formula One is building commercial vehicles – namely, vans.
Although some might say that the Ford Transit is Britain's favourite commercial van, the truth is a lot of van drivers and owners prefer Mercedes vans because they are often better-equipped, have superior engine performance and fuel economy, and they are dependable.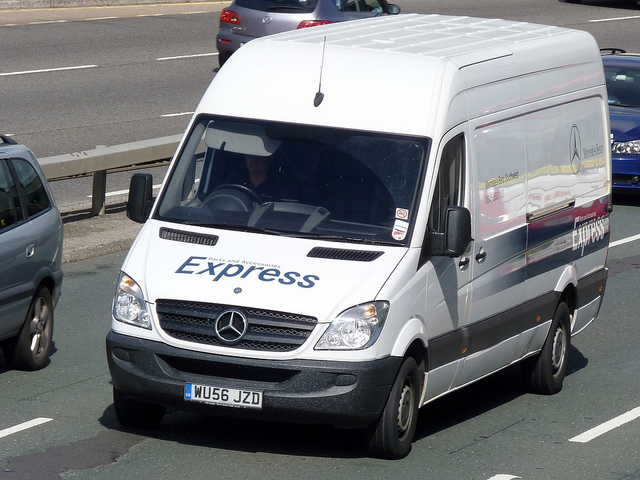 These are the key ingredients for a successful and reliable workhorse that can be used by tradesmen and others across the United Kingdom and beyond!
The only downside to owning a Mercedes van, or indeed any other make of van, is insurance. It's a well-known fact that van insurance is often dearer than car insurance, mainly because of the increased risk of accidental damage, vandalism and theft claims put in by van owners.
Obviously van owners and operators can't stop using vans just because they are expensive to insure, but what they can do is take some steps to lower their van insurance. Here are some of the best examples of doing so.
Increase your van's security
There are a number of security measures that you can implement in your van, such as:
Installing an insurance-approved (i.e. Thatcham Category 1) alarm system;

Installing an insurance-approved tracker, for vans that carry valuables or expensive tools and equipment on a regular basis;

Fitting a steering wheel lock (such as a Disklok) to prevent theft of the van itself;

Parking your van in a well-lit area with CCTV (closed-circuit television) cameras that have a direct view of your van.
As with cars, it's often visual deterrents that stop would-be thieves in their tracks. Another problem van owners face is having their catalytic converters stolen. Steve from www.westernvancentre.co.uk says that they are often stolen to order, because they contain precious metals within them and can sell for high prices on the used parts market.
Get insurance quotes weeks before your renewal is due
Something I found out just a few months ago is that van insurance quotes are generally cheaper if you give a longer notice period to your insurance company. This also applies to cars as well, so if you also own a car then you can reduce your next year's premium by following this simple tip too!
Obtain multiple quotes
Rather than sticking with the same van insurance company, it is best to get multiple quotes for van insurance so that you can sign up with the insurer that offers the best value-for-money.
Websites or "comparison engines" as they are often referred to, such as Compare The Market and Go Compare can make the job of seeking out multiple van insurance quotes so much easier!
On these websites, all you have to do is enter your details (as well as the details of your van) only once, and it will submit that information to multiple insurance companies – saving you lots of time, and hopefully, money!