Driving on Britain's roads isn't as cheap as it once was. The rising cost of vehicle tax and fuel make it harder than ever for many drivers to afford a car.
I read an interesting news article recently about how the price of insurance premiums are set to rise soon. That's despite the fact that premiums have been lower this past year due to fewer fraudulent claims.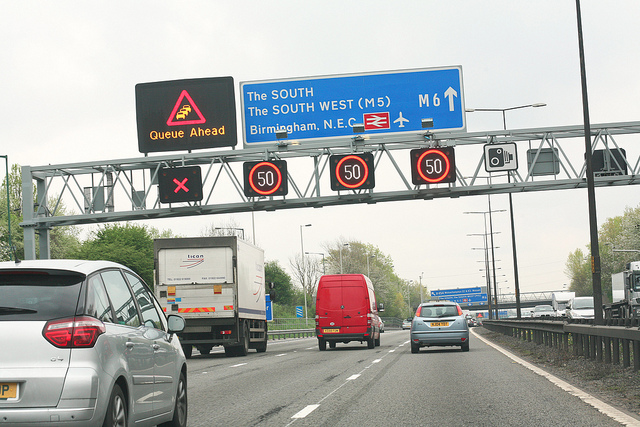 Photo Source: Flickr
But the news isn't all bad for motorists. There are plenty of ways that you can be driving without paying a fortune. Want to know what they are? Keep reading to learn more!
Lease a brand new car
Most people will tell you that buying a used car is cheaper than leasing a brand new one for three years or so. But what those same people won't tell you about is the cost of keeping the car on the road.
When you lease a brand new car, you get to drive around in a car that no-one else has owned before. Everything on the car is new and isn't likely to fail anytime soon. You only have to pay for routine servicing costs, but you won't have to pay for MOT tests.
New cars are more efficient than used ones, so your vehicle tax will be cheaper. And the bonus? A lot of dealers will throw in some freebies! Examples of which include free insurance and tax for a year, free servicing for three years, and so forth.
You only have to look at offers from dealers like Listers VW to see just what I mean. But if you buy a used car, you aren't likely to get anything other than a car that has had a wash and vacuum!
Pay your insurance upfront
Car insurance is a legal must when driving cars on public roads. Insurers offer motorists the choice of paying upfront, or in monthly instalments. The problem with the latter option is that they charge you interest.
You are better off paying for your car insurance in one payment. If you don't have the cash spare, consider taking out a credit card that offers 0% interest on transactions for the first year. Pay it off over 10 or 12 months, and you will enjoy the best of both worlds!
Buy your fuel from the supermarket
The big-name supermarket chains have their own filling stations. Buy your petrol or diesel from them, instead of from branded filling stations.
There is an urban myth going around that the fuel sold from supermarkets is inferior to branded fuel. The truth is; they all come from the same refineries. The only difference is the branded fuel contains extra detergents for keeping your engine clean. All fuel sold on the UK's forecourts must follow British Standards.
Once a month, you could fill up your tank with super unleaded to enjoy the benefits of those extra detergents.
As an aside, if you buy your shopping from the supermarket, you will often get vouchers to get discounted fuel too.
Now that you have read these top tips, go and put them into action!