Motor trade insurance may be a necessity for your business. However, in the past you might have struggled to get a good deal. This can be a particular problem if you're looking to include young drivers on your policy.
The good news is, there are ways to save cash. The following simple tips should help ensure you can access the cover you need at a price you can afford.
Start your search in plenty of time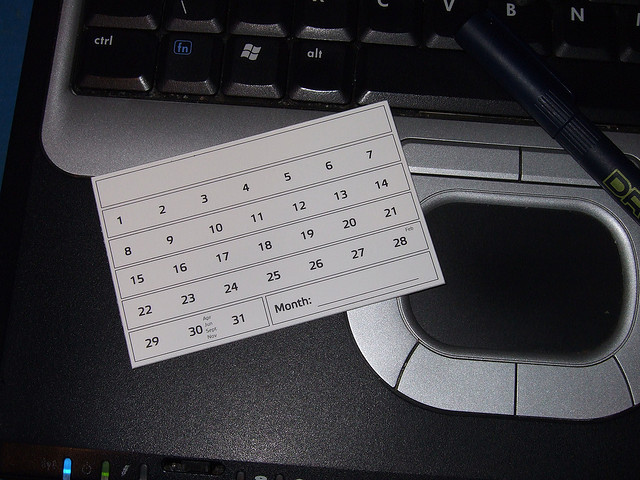 Thanks to Joe Lanman for the image
Lots of business owners leave looking for insurance policies until the last minute. After all, running a company isn't easy and there are always lots of other things to be getting on with. However, delaying a search for too long is a mistake.
As a general rule, it's a good idea to give yourself around 30 days to search for the perfect policy. Whether you're looking for motor trade insurance under 25 or a standard policy, the more time you have, the better. Bear in mind that insurance quotes are valid for 30 days, so you won't suddenly find that your quote is out of date.
Setting aside time in your busy schedule to begin your hunt for insurance may not be easy, but it's well worth making the effort. It could save you a tidy sum.
Ask the right questions
When you're dealing with insurance firms, make sure you ask the right questions too. For example, when you're provided with details on your monthly payments, check to see if any extra costs will be added on. Bear in mind that administration fees sometimes apply and it's important that you know exactly how much you'll be expected to pay before you sign anything.
Also, ask if the deals you are presented with are the very best available. As the adage goes, if you don't ask, you won't get.
Consider the details
If you're looking for trade insurance for someone aged under 25, be flexible in your approach. It can sometimes be most cost effective to select a policyholder who is over the age of 25 to keep the premiums down.
Also, you will need to consider what level of trade insurance you need. For example, think about the level of indemnity you want and the maximum value of the vehicles you're seeking to cover. It's also important to decide on the type of cover you want. Would third-party suffice or do you need fully comprehensive policies?
All of these issues will have an impact on the overall price you pay for your insurance. Don't just think about your monthly payments when you're making these decisions though. Take into account any risks too. Saving money upfront on your insurance policies could cost you more in the long run if you need to make a claim.
Use a broker
If you have specialist requirements, it can pay off to use a broker. These specialists will work with underwriters to help you get the best deals. For example, if you have motoring convictions, a broker can pass all the relevant information concerning this to underwriters. In this way, they can assist underwriters in creating the best possible insurance package.
You may need motor trade insurance to comply with UK law. By following tips like these, you can make sure you don't end up paying over the odds for it.