8 Ways for Youngsters to Get Cheaper Car Insurance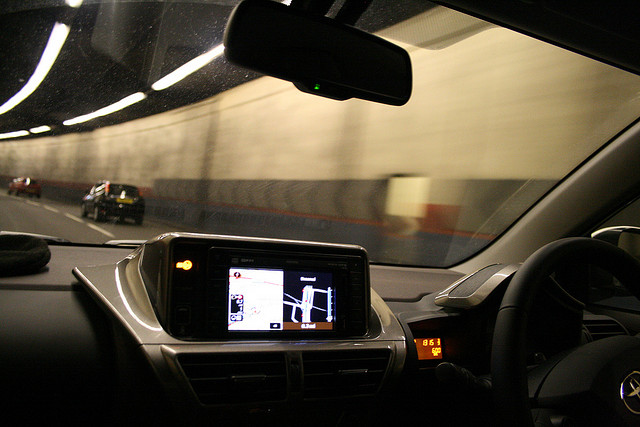 It is a well-known fact that car insurance gets cheaper the older you are, and the more driving experience you have under your belt. But for new, young drivers that have only just passed their driving tests, car insurance is going to be a ridiculously expensive outlay – and in most cases, the car insurance tends be more than the value of the car!
Parents of said youngsters used to help their offspring out by registering and insuring the cars in their name, and adding their children on as named drivers, however the insurance industry has cottoned on to such practices and is effectively putting a stop to it.
An insurance policy will be void if it is discovered that the named driver on a policy is actually the main driver of the car, so now young drivers haven't got much choice, but to cough up large sums of money to legally drive on our roads.
But did you know that despite the large insurance costs involved, it is actually possible for new, younger drivers to get cheaper insurance and still be road legal? Take a look at these 8 ways for youngsters to get cheaper car insurance!
1. Keep it secure
Most cars these days come with at least an insurance approved engine immobiliser and alarm system, but you can also help to secure your car by parking it off the road at night, and ensuring valuables are not left on display for an opportunist thief to steal.
2. Keep it standard
Big alloy wheels, body kits, lowered suspension and stainless steel exhausts are all cool car modifications but will make you virtually uninsurable. Keep your car standard for now!
3. Prove that you are a good driver
Consider enrolling in a Pass Plus driver training course. If you pass the test, you can use this certification to get cheaper car insurance as it is nationally recognised by insurers.
4. Don't pay in instalments
Car insurance quotes are cheaper if you pay in one lump sum rather than spreading it out over several months. If you don't have the cash, borrow it from a family member and pay them back over time, or do the same thing with a 0% interest credit card.
5. Add a parent as a named driver
Putting your mum or dad as a named driver on your policy is perfectly acceptable by insurance companies and can help to reduce your premium.
6. Use insurance quote comparison sites
Websites such as Go Compare, comparethemarket.com and confused.com will get insurance quotes for you from a myriad of insurance companies, saving you time and hassle, and hopefully finding you a good deal!
7. Get a bonus accelerator policy
With these types of insurance policies, you pay for 10 months' worth of cover but the insurance company will issue you with a year's no claims bonus (assuming you haven't claimed in those 10 months).
8. Buy a car that's cheap to insure
It might be tempting to buy a fully loaded luxury car that costs pennies to buy second-hand, but you will end up paying more in the long run due to the high insurance costs involved. To further complicate things, Wales unfortunately has a lot of high-risk postcode areas so if you live in such a location, consider visiting a used VW Wales dealer to get a deal on a low insurance car.